Expertise, Experience, Integrity

Carter Turner is a dedicated company of Timber Agents and Brokers operating from their offices based in Clavering, Essex, founded in 1997 by trading partners Peter Carter and Hugh Turner, both of whom have many years experience within the UK Softwood Trade. Simply let us know how we can help you.
Carter Turner brings together Exporters of sawn and planed Timber, mainly from the Nordic countries and the Baltic states, with Importers, Merchants and Consumers of timber in the UK. We work for both parties equally and simultaneously, negotiating and administering transactions professionally on behalf of both Buyers and Sellers, acting with integrity at all times.
Our main products are Sawn Carcassing Timber, CLS Timber, Redwood Mouldings, Planed Softwood, Laminated & Finger Jointed Redwood Joinery Sections, Frame-Grade Birch, Shed Material, Decking, Railway Sleepers and Timber Fencing offered in full, part and mixed loads, shipped promptly, 7 - 10 days on commodity items. Please note that our services are designed primarily for the larger consumer of timber products who would ordinarily be ordering minimum consignments of a full artic lorry load. Should your requirement be for less than this we would advise that you visit your local Timber Merchants which can be found through TimberClick, TimberShops and TimberSites.
News Flash - Call us for best prices on Decking and Railway Sleepers - Full and part loads. Also C16 / C24 Stock availability for immediate shipment.
We are members of the Timber Trade Federation's 'Responsible Purchasing Policy' and committed to sourcing materials from legal, well managed, sustainable sources.

You can view our current TTF Responsible Purchasing Certificate here.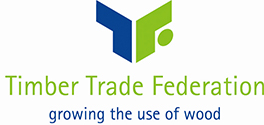 For further details please either This email address is being protected from spambots. You need JavaScript enabled to view it.us or telephone on 01279 420441 or 07570 959101.